Recruitment Procedure Flowchart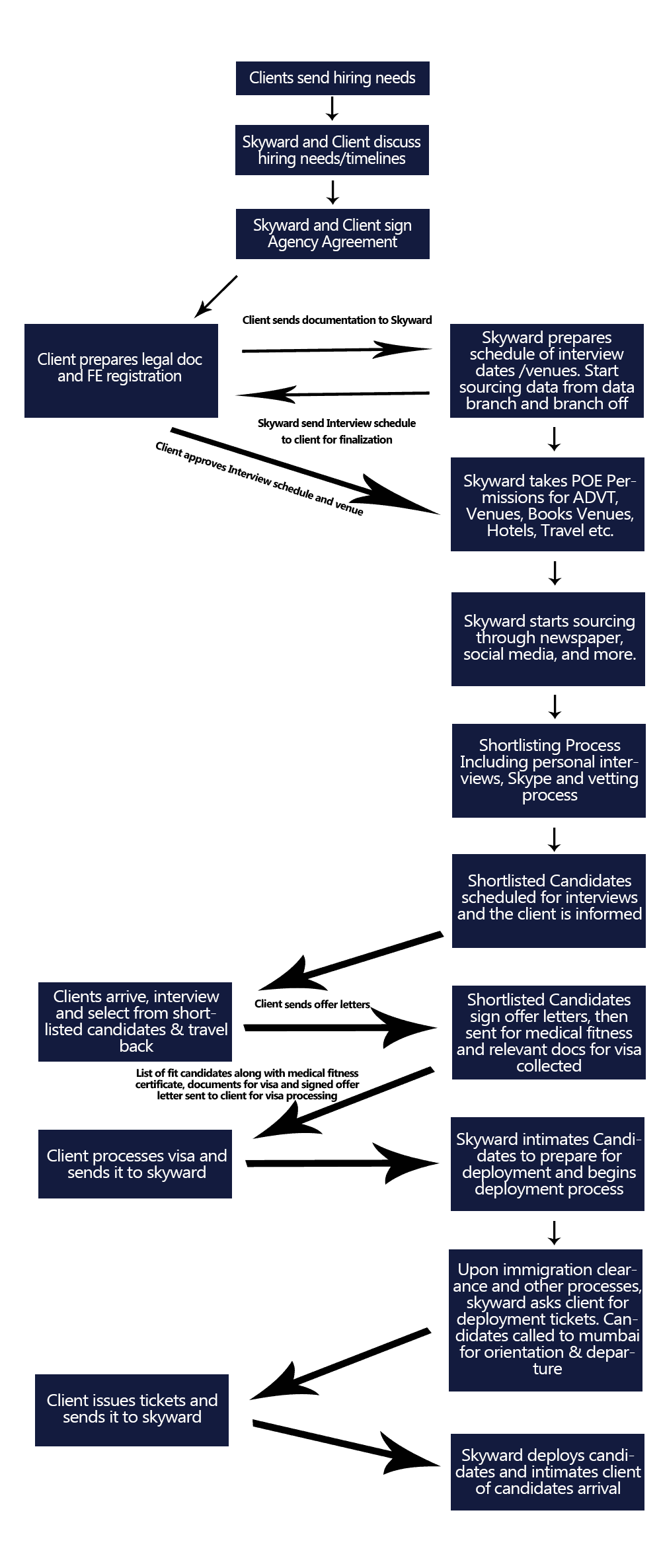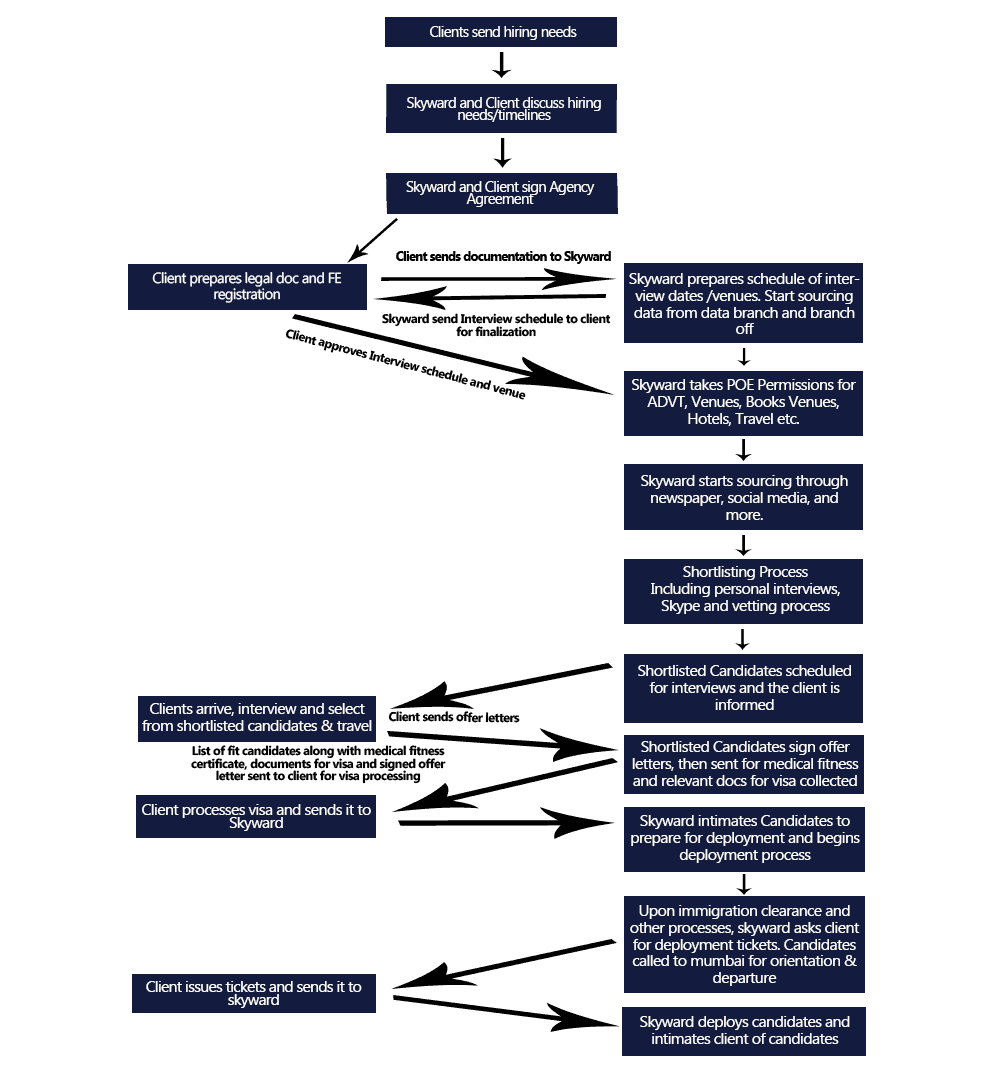 The employer /Principal will formally issue a demand letter in favor of Skyward Consultancy stating the job categories, the number of workers required in each category, monthly salary, duration of the contract and other amenities for workers such as food, medical, transport, air passage, accommodation etc.
The employer/principal will issue a letter of authority in favor of Skyward Consultancy addressed to the Consulate General of the concerned Embassy in India, informing him that M/s. Skyward Consultancy is their bonafide Manpower recruiting agent fully authorized to deal with all visa matters, submissions, and delivery, with the said Embassy. (Applicable to middle-east and far-east countries only).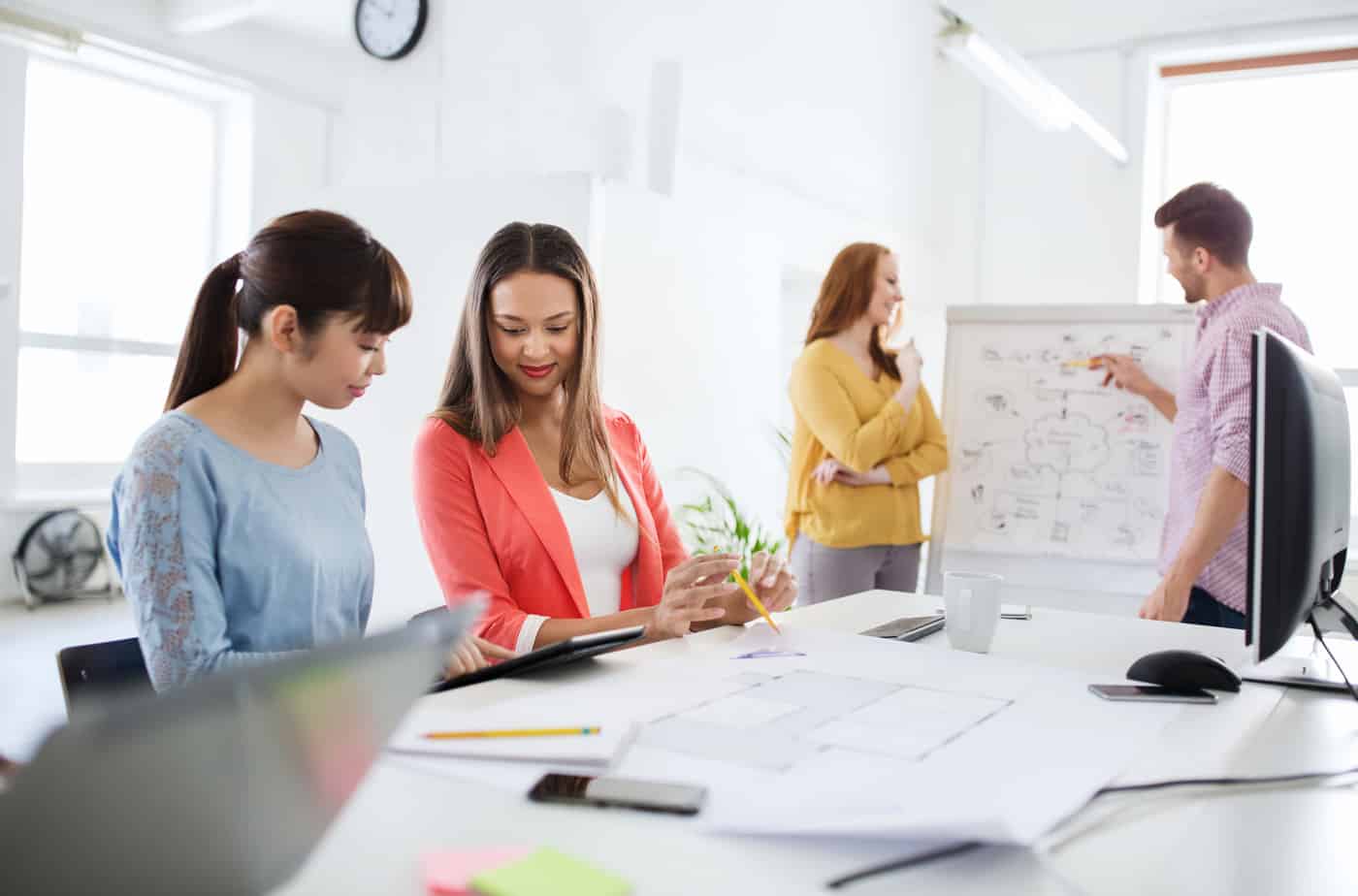 Guidelines for FE (Foreign Employers)
(Download here)
The process of applying for Registration to Indian Mission through the eMigrate system.